@liubovv apologies if things are still unclear…
Regarding #1: You can either (a) change this to be a "project" rather than a "study"… or (b) share evidence of ethics board approval.
If you want to do (a) and don't know how, let me know, I can fix it for you. (It's in the project configuration, you should be able to do it yourself.) If you want to do (b) then you have to do that.
Regarding #2: I expect to see information about the project that covers a lot more than this.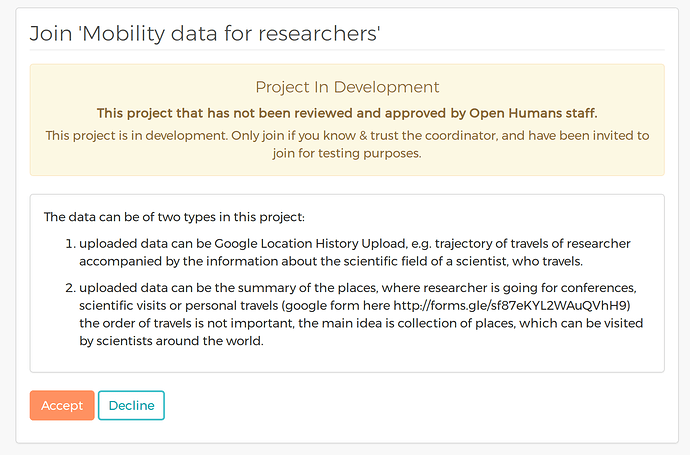 I expect the content on this to comprehensively inform potential project members. Currently it still falls far too short.
It should answer questions like:
why might I want to join this project? what are its goals?
who is running this project?
what will I be asked to do for this project?
what data will you have access to?
what will you do with my data? who will you share it with?
(These questions are also in the Project Review Guide.)
If the answer to question #1 is (b) this page would be your informed consent document. Otherwise, it should look similar – and you might think of it as "terms of use". It can link to material elsewhere, but this page needs to do a good job at informing a potential project member without them needing to follow a link.