Thanks to Eric Jain linked me to this interesting data analysis that Spotify and the Economist collaborated on in the Quantified Self forum. They find a pronounced seasonality when it comes to the mood of the songs we listen too, with songs being listened to in July being much more happy than in February. According to them this effect even holds for the southern hemisphere where the seasons are inverted.
The article is paywalled, but here's a small, fair-use snippet that shows the mood (rating from 0 - maximum sadness - to 100 - maximum happiness).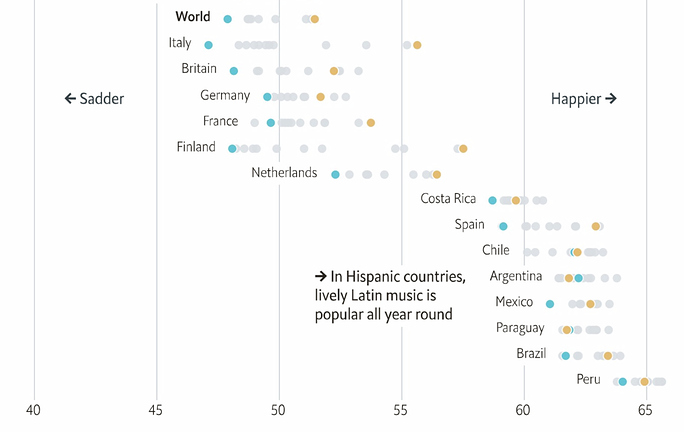 As I've been using the Spotify Connection for Open Humans for a long while I thought it should be easy to reproduce these findings for myself, as it also stores the valence (the fancy word for mood that Spotify uses) for each song I listen too! So I went ahead and looked into it!
Below is a plot that shows the distribution of valence for each month as a boxplot: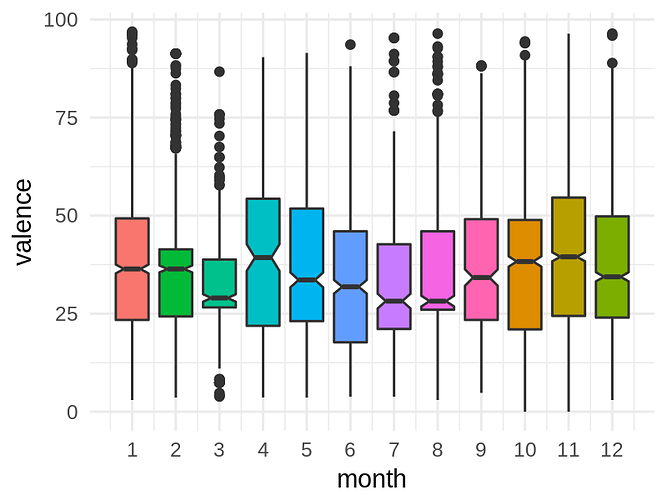 The black bar in the center of each box gives the median value. Just looking at those we see that the seasonal effect described in the Economist doesn't seem to hold for me, as July is one of the months with the lowest valence on average!
This effect becomes even clearer if you compare just February to July, as done in the Economist: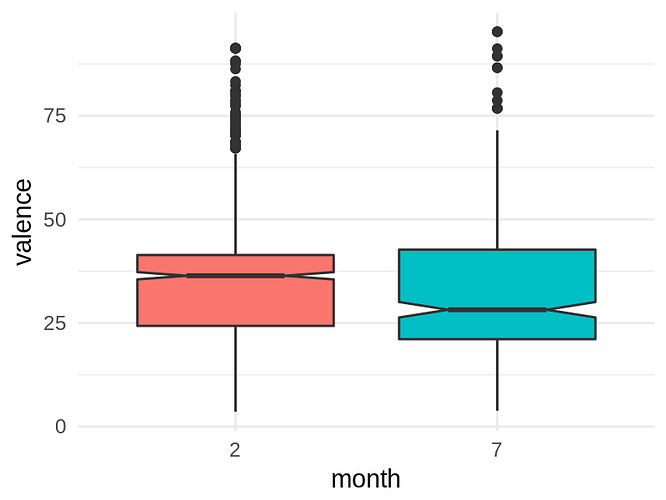 There's a significant difference between February & July, with July's median valence hovering just above 25, while it's more like 38 for February! Indeed, this difference is even statistically significant.
If you have collected Spotify data yourself and want to give it a try, the whole analysis pipeline is published as a reusable Personal Data Notebook here.