Anybody here using the Overland connector to OH? I'm troubleshooting my connection, I've got 6568 locations queued by they aren't being received by OH as far as I can tell. I've got my settings set identically to what's recommended here:
https://overland.openhumans.org/
But when I run the notebook @gedankenstuecke wrote, I get this error: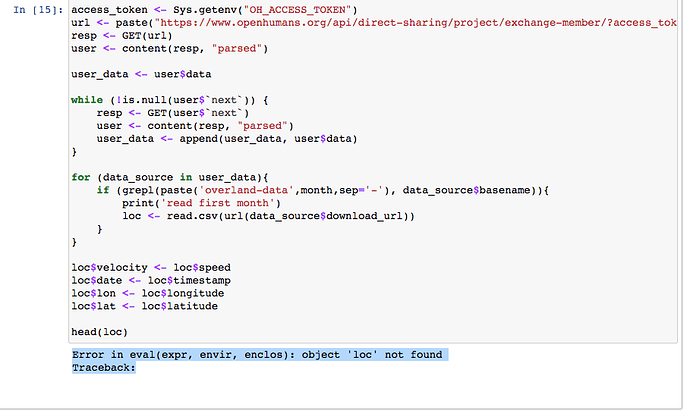 On my app I don't get an error message, and from the timer on this page it looks like my data was "last sent" just a few seconds ago. But the queue persists…
Ideas?