I'd like the investigate the question of how do I learn different things from woodworking to artificial intelligence (B). I'd like to perhaps provide a starting point for someone else trying to learn the same topic.
Eventually, I'd like to design my python notebook in such a way that others can easily do the same and if there is interest in pooling that data, perhaps something like C & D could be achieved.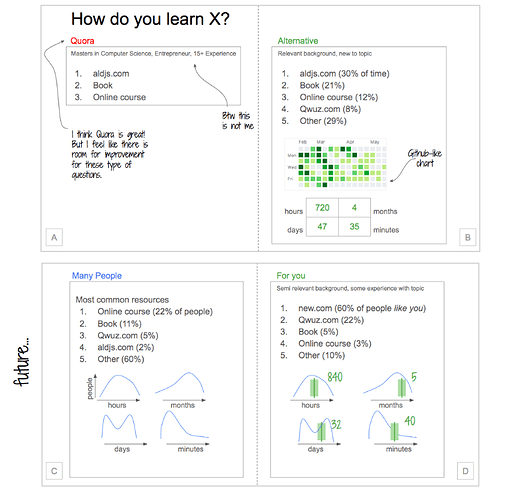 I am curious what other data points would be helpful to add to B? Would most frequent days and time of day be helpful? What about the number of people talked to (like mentors)?